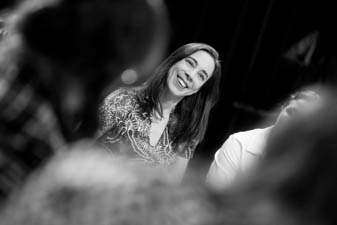 Carey McKinley is a Boston-based multi-disciplinary teaching artist. As an avid collaborator and connector, her artwork and productions meld dance, visual art, theatre and experience. McKinley has received dance commissions from The University of North Carolina at Chapel Hill and The Harvard Graduate School of Design; artist residencies from Boston Center for the Arts and Earthdance's E/Merge; awards from The Univ. of Wisconsin-Milwaukee and Green St. Studios; and invited guest artist for DanceNOW Boston, UMass Boston, and Harvard-Radcliffe Modern Dance Company. Her work has been presented at Bard College, Mass Audubon Visual Arts Center, Mobius, and the Dance Complex.
McKinley has guest performed with Michele Boulé, Reggie Wilson, Sara Rudner, David Parker & The Bang Group, Bobby McFerrin at Symphony Hall, on WGBH's Art Close Up, with American Repertory Theater, and in Brian O'Donovan's Christmas Celtic Sojourn. She toured nationally and internationally with Snappy Dance Theater, and performed regionally with Prometheus Dance, Nicola Hawkins, Batuke do Norte, Rebecca Rice, Anna Myer, Kelley Donovan, & PB&J Dance Co.
McKinley has taught at Tufts University, Harvard University, Boston University, Walnut Hill School, and Babson College. She spent 7 years at The Cambridge School of Weston developing inter-disciplinary curricula and programming. McKinley joined The Winsor School in 2015 charged with developing a new dance program for grades 5 to 12.
McKinley earned an M.F.A. in Performance Art - Dance from the University of Wisconsin-Milwaukee, and a B.A. in Psychology from Southern Methodist University in Dallas, TX.
McKinley has turned her focus of late to painting, music and writing, but continues to dance and create dances. She is thrilled to be collaborating with the dancers of Accumulation Dance, and she has just begun a new collaboration with painter Zhanna Cantor.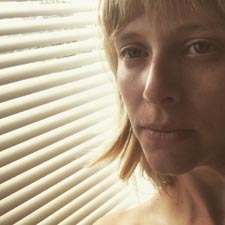 A native of Ohio, Betsy Miller is a dance artist, educator, and facilitator currently based in Salem, Massachusetts. Her choreography has been presented in New York, Ohio, Maine, Connecticut, Rhode Island, Massachusetts and Texas, and she has received support from New England Foundation for the Arts, Rhode Island State Council on the Arts, Next Steps for Dance (Boston Foundation and Aliad Fund), The Lower Manhattan Cultural Council, Somerville Arts Council, The City of Salem, Gloucester Cultural Council, The City of Providence Department of Art, Culture & Tourism, and The Ohio State University.
Betsy has performed with Lostwax Multimedia Dance and Fusionworks, and has recently appeared in works by Kathleen Hermesdorf, Heidi Henderson, Rose Pasquarello Beauchamp, and Rachel Boggia, and in collaborations with Matthew Cumbie and Shawn Hove.
Betsy was a 2017 Bates Dance Festival Emerging Artist, a 2016 Rhode Island State Council on the Arts Choreography Fellow, and currently serves as an Assistant Professor of Dance at Salem State University. She has been on faculty at Providence College, Connecticut College, Dean College, and AS220, and regularly teaches and performs as a guest artist throughout New England and beyond. Betsy holds an MFA in Dance from The Ohio State University and a BA in Dance from Connecticut College.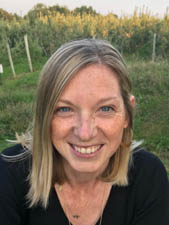 Jaclyn Waguespack holds an MFA in Dance Performance from The Ohio State University and a B.A. in Mathematics and Movement Studies from Saint Mary's College in Notre Dame, Indiana. She has lived and danced in New York City, the Midwest and Ireland, and has enjoyed recent collaborations with Daniel McCusker, Alice Trexler, Danielle Robbins, Meghan McLyman, Kristen Duffy Young, Carey McKinley, Annie Kloppenberg, Jeremy Nelson and Colleen Leonardi. In addition to making her own work, she teaches dance at Tufts University and Holy Cross.
Laura Chevalier
Maggie Husak
Rose Pasquarello Beachamp rosepasquarellobeauchamp.org
Alli Ross www.rossalli.com
Jimena Bermejo jbermejo-black.com
James Morrow www.jamesmorrowthemovement.com
Caitlin Corbett www.caitlincorbettdance.org
Ralph Mercer www.ralphmercer.com